Blue Zones Fitness – Being active and independent in retirement and playing chess with your great-grandchildren – is an excellent idea. But living to 100 is only desirable for most of the mental and physical fitness remains. So the question is not how to live to be 100, but how to stay healthy into old age. There are many approaches to this. One of them draws our attention to the inhabitants of the blue or blue zones in French. Find out here where the blue zones are and what secrets are hidden behind the longevity of their inhabitants.
What Are Blue Zones Fitness, And Where Are They?
Where do the fittest centenarians live? To find out, American science journalist Dan Buettner travelled the world. He discovered what he was looking for and identified a total of five blues zones around the world:
Okinawa
The island of Okinawa particularly stands out because it is an area that is home to a surprising number of people aged 90 and over. This area of ​​Japan has also been nicknamed the island of centenarians.
Sardinia
Ogliastra in Sardinia (Italy): While in the other blue zones, more women than men reach old age, the ratio in this region of Sardinia is almost balanced.
Ikaria
The island of Ikaria (Greece ): The mountains of this Greek island are home to the oldest people in Europe, reaching records of longevity. Dan Buettner calls this blue zone in Greece "the island where people forget to die".
Nicoya-Halbinsel
Nicoya Peninsula (Costa Rica): Beautiful landscapes, lots of sunshine and some of the oldest people in the world characterize the Nicoya Peninsula in northwest Costa Rica.
Loma Linda
Loma Linda, California (USA): The small town of Loma Linda is the last of five blue zones in the world. It is known for its fit and elderly inhabitants and their particular diet. They also belong to one of the largest Seventh-day Adventist congregations – a Free Protestant church that spans the globe.
Since these five Blue Zones don't have much that ties them together, it's reasonable to assume that the locals are simply lucky with their genetics. But it is not that simple. Genetics is only 10% responsible for the secret of longevity. In contrast, epigenetics (the combination of genes and environmental influences is crucial. It means that our lifestyle influences which genes are turned on or off. Nutrition, exercise, state of mind and the environment in which we live decide whether and how healthy we age.
The Blue Zones Fitness Nutrition Of Our Planet
As nutrition experts, we are particularly interested in food in the blue zones. We eat every day and depend on an adequate supply of nutrients. Therefore, it is not surprising that our diet hugely impacts our health. The diet between the different blue zones differs considerably. Let's look at what ends up on the plates of blue zone deans worldwide.
Flower Icon
Okinawa: As Japan is one of the countries with the highest life expectancy, the Japanese diet has long attracted the interest of scientists. Thus, the term "Okinawa diet" has already been researched. The latter includes lots of fruits and vegetables (lovely potatoes), rice, legumes, small amounts of fresh fish, and some meat. Green tea (particularly matcha), ginger, and turmeric also feature prominently on the menu.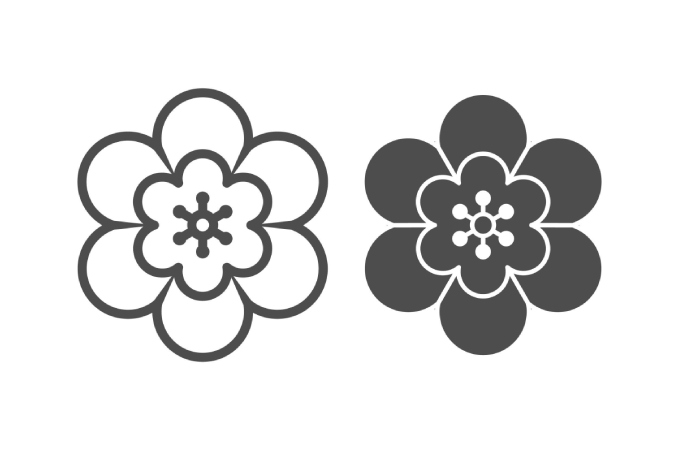 Parasol Icon
Ogliastra: Unlike other blue zone countries, whole grains and dairy products are regularly on the menu in Sardinia. In particular, sourdough bread is made from barley and sheep's cheese. In addition, vegetables of all kinds and fresh fish and meat are also eaten on the Italian island.
Mountains Icon
Ikaria: On the Greek island, people follow the Mediterranean diet: vegetables, fruits, legumes, potatoes, olive oil and fish are among the main foods.
Volcanoes Icon
Nicoya: In addition to sardines, whole grains and dairy products determine the diet on the Italian centenarian island. Vegetables, legumes, meat and eggs are also on the menu.
Palm Tree Icon
Loma Linda: The Seventh-day Adventist diet is 60% fruits and vegetables. In addition, there are also legumes, nuts and seeds, dairy products, and very little meat and fish.
What Similarities In Eating Habits Can We Identify And What Sets Them Apart?
Lots of fat in the Mediterranean region compared to lots of carbs in the Okinawa diet – but where are the similarities?
A Big No To Sugar And Fast Food
Sweet fruit instead of refined sugar: candies, pastries and sodas high in sugar have no place in the diet of centenarians.
The diet is local and seasonal: people eat what grows best in their region and what has been traditionally eaten for a long time.
Unprocessed and fresh: Ready meals, canned foods, or classic fast food are not part of the blue zone diet. Instead, new, unprocessed foods are prepared the traditional way.

Good to know: ready meals, sweets and junk food are high in calories, additives, sugar and saturated fatty acids. In addition to unwanted additives, they contain virtually no essential nutrients. Increased consumption of added sugars and sugary drinks is often accompanied by increased color intake and body weight. Especially with sugary drinks, an increased risk of obesity and type 2 diabetes mellitus has been observed.
Calorie Restriction And Fasting
In Japan, people live by the 80% rule of "Hara Hachi bu". According to this principle, they only eat a limited amount until their stomach is 80% full. It also comes with some calorie intake restrictions and requires being aware of your diet. A moderate diet is also essential in the other blue zones. In addition, in some regions, faith and associated fasting periods also play a role in the secret of their longevity.
Various studies show that calorie restriction or regular fasting improves health and prolongs life through the complex process of cellular purification. If the body is less concerned with digestion, it can focus on cell regeneration and renewal. However, a prerequisite for the positive effect on longevity is that your diet contains all the necessary essential nutrients despite a lower calorie intake. It means you get your energy mainly from foods rich in vitamins, minerals and enzymes.
Moderate Consumption Of Red Wine
Especially in Greece and Sardinia, high-quality red wine is widespread. However, it is not bought from the supermarket but made from regional grapes. A little glass of time, and that's it.
Good to know: While regular alcohol consumption is generally unhealthy, a glass of red wine is sometimes said to have beneficial effects. Red wine contains many polyphenols, especially OPC (grape seed extract) and resveratrol. These antioxidants contribute to the protection of cells against stress.
Traditional Preparation – Blue Zones Fitness
Whole wheat bread is available at every bakery, and chickpeas are available canned. However, these are not the types of whole grains, and legumes served in the blue zones. In the five global blue zones, preparation makes the difference. Pulses must be soaked for many hours and cooked for a long time; and milling and processing whole grain cereals as fresh as possible. Natural sourdough bread beats classic wheat bread baked with yeast. Fermentation and sprouting of vegetables, dairy products and legumes are also standard preservation and preparation methods.
Good to know: legumes and cereals contain antinutrients such as lectins, oxalic acids and phytates. Designed to protect the plant from predators, they inhibit essential enzymes in the digestive tract and, therefore, the absorption of nutrients in our body. That is why legumes and cereals should always be soaked for several hours and cooked for a long time in freshwater. Sprouting and fermentation are other techniques used to reduce antinutrient content.
Low Amounts Of Dairy Products, Meat And Fish
Overall, nutrition in Blue Zones is plant-based. Nevertheless, the populations consume meat and fish in small quantities. These come from regional and species-appropriate breeding. That is to say, and the animals are free with enough space and appropriate food.
High-quality dairy products and meat contain many essential vitamins, minerals and proteins. The difference with products from conventional breeding lies, among other things, in the nutrition of the animals. Instead of soy-based concentrate feed, the animals eat free-range grass and hay. It increases the nutrient content and is better for the environment. Fish is also high in essential omega-3 fatty acids, eicosapentaenoic acid (EPA) and docosahexaenoic acid (DHA). Since most blue zone residents live near the sea, they like to eat fresh fish.
Foods For Longevity
Foods for longevity: seasonal fruits and vegetables
The best foods for healthy ageing are local, seasonal and, above all, rich in nutrients:
Fruits and vegetables: apples, berries, beans, cabbage, salads
Nuts, nut puree and seeds: walnuts, chestnuts, hemp seeds, flax seeds, hazelnut butter, almond butter
Cereals: oats, millet, buckwheat
Legumes : lupins, lentils, beans, peas
Sprouts: broccoli, radish, alfalfa (alfalfa)
Spices and herbs: chives, dill, fennel
Fats and oils: olive oil, ghee for frying
Meat and dairy products: from local breeding that respects the species
Fish: from sustainable fishing or organic quality
Lifestyle In The Blue Zones Fitness
For healthy ageing, nutrition is an essential pillar, but other aspects also have an influence. Let's take a look at what people in blue areas have in common in terms of lifestyle:
Traditional Way Of Life
In the five blue zones fitness of the world, people still live relatively isolated in mountains, valleys or islands. Therefore, they are less likely to come into contact with the modern world's stresses. Besides environmental pollution and electrosmog, this includes media and artificial light.
Outdoor Exercise
Gyms are scarce in these areas, but a traditional lifestyle automatically requires plenty of outdoor exercise in moderation but regularly.
Relaxation
whether it's a siesta in the Mediterranean or meditation in Japan, in the blue zones, stress reduction is significant.
Social Contacts
Regardless of age, they play an essential role in their community and are continuously integrated. Spirituality or religion also plays a role and reinforces the feeling of belonging.
Giving Meaning To Life
The Japanese term for this is ikigai; in Costa Rica, Plan de Vida has, but the meaning is similar. It is about finding fulfilment in life and formulating your definition of happiness – always in harmony with nature and society.
The five blue zones of fitness are hot and sunny areas. Even if the population lives there relatively isolated, it can still benefit from technological advances: it has access to drinking water and, if necessary, to medical care.
Conclusion
Vegan, vegetarian, low carb or low fat are many popular diets. The global blue zones clearly show us that there is no perfect diet. If you orient yourself towards a so-called "clean" diet with mainly fresh, unprocessed foods and lots of vegetables, you create the solid basis for a healthy diet.
Also Read – Styles Of Dresses